Welcome to
Voorhees Craftsman
, offering original Arts & Crafts furniture & accessories since 1985 and our own line of quality accurate replicas & fine custom furniture since 1995. We, along with other specialists in Arts & Crafts period furniture, lighting, pottery, metalware, textiles & hardware, to name a few, have been benefiting from Peter Maloney's vision of a marketplace where dealers & collectors could share their interests in the Arts & Crafts Movement. As many of you already know,
GustavStickley.com
&
webteek.com
have been connecting many national dealers offerings with countless collectors needs for decades now. It has also been a valuable resource for sharing useful & historical information & current events with the Arts & Crafts community. We will all truly miss Pete's offerings in these areas and wish the best for him on the road ahead.
We are not going to duplicate those websites, but hope to fill some of the void by increased listing of items from our gallery & warehouse inventory. We will soon be adding relevant links, history & examples of the various signatures and makers marks which assist in identifying & dating items. Due to Covid, we are currently open by appointment and look forward to assisting you in finding those unique pieces.
Steve & Mary Ann Voorhees
626-298-0142 / 707-303-6131



We have been prominent dealers (and passionate collectors) of Antique Arts and Crafts furniture and accessories for over 35 years. The addition of fine quality mission oak reproductions to our business grew from requests from clients for furniture forms that did not exist at the turn of the century, such as; king size beds, coffee tables and custom entertainment centers.
Comments From Our Clients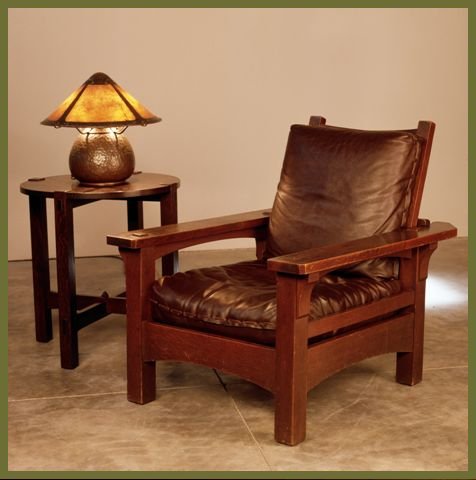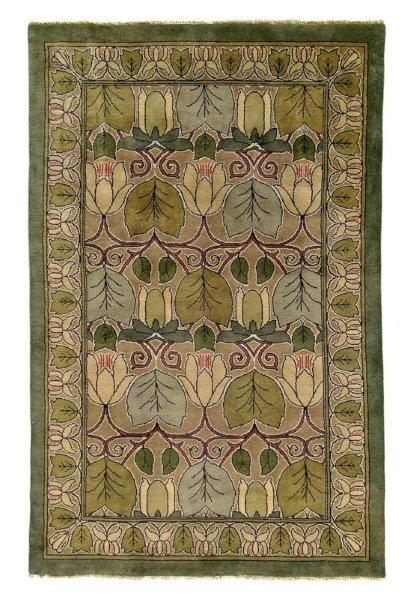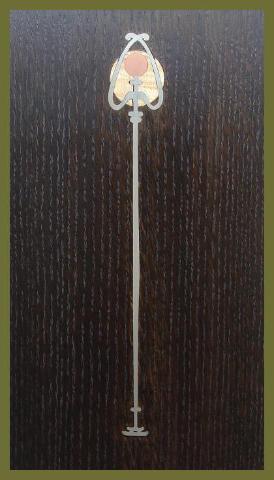 Purchasing from Voorhees Craftsman is GREEN - Whether you're investing in 100 year-old Arts & Crafts Stickley originals or our mission style replicas built to last for the next 100 years and beyond, you are using resources responsibly.

We also have a large selection of original Stickley and Limbert furniture and contemporary reproduction mission style furniture and antiques available at our new 5000 SQ. FT. gallery in Pasadena.

Please visit us at :
Voorhees Craftsman
1415 North Lake Avenue
Pasadena, CA 91104
Hours: Fri., and Sat. 12-5pm
Also by appointment.
Click here for a map.

Arts & Crafts Furniture
Toward the end of the Nineteenth Century the age of Industrialization had replaced craftsmanship with factory assembly lines mass producing Victorian style furniture. In reaction to the highly ornamental, poorly made work, arose a reform known as the Arts and Crafts Movement and, ultimately, a new "American Style" focusing on integrity of structure and simplicity of form.
Stickley Furniture and Craftsman Furniture
Gustav Stickley, his brothers L & J.G. Stickley and Roycroft, and Limberts Furniture Company were among the finest of the Arts & Crafts period furniture makers. They believed ornamentation should exist only as an emphasis of the construction, teaching that beauty lay in those forms and materials which make for simplicity, individuality and strength. Their desire was to provide for the homeowner functional designs made of natural woods (primarily oak) to give them a restful, pleasing and warm environment.
Contemporary Mission Style Furniture
Although Arts and Crafts reproduction furniture had been available for several years, many of our clients had difficulty finding furniture comparable to their antiques in materials, construction, and finishes. Our success in helping our clients complete their environments, coupled with the diminishing supply and escalating prices for many desirable forms, led to the expansion of our line of contempoary reproduction furniture. We welcome custom furniture orders and invite you to be a part of the creative process. Changes in size and design can be made to any piece in this catalogue in order to meet your needs. We also make mission style sofa beds in queen and king sizes, many styles of dining tables, computer and lamp tables, stereo and entertainment centers, china cabinets, bookcases, nightstands, billiards chairs, and other styles of settles.